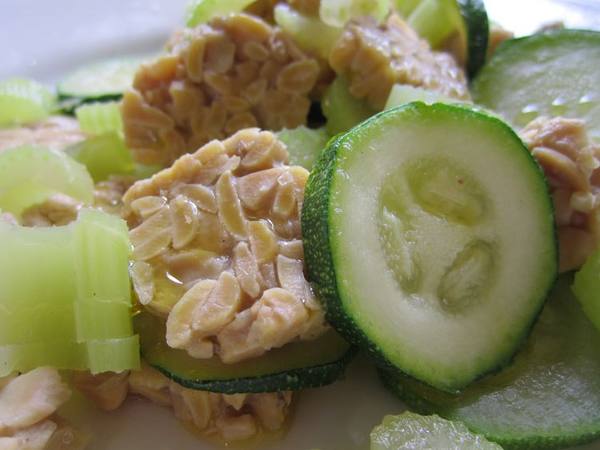 This simple, easy, super nutritious recipe makes a tasty high protein meal that's perfect before or after catching some waves.
Ingredients
½ packet organic tempeh, thinly sliced
½ cup of celery, thinly sliced
⅓ cup of zucchini, thinly sliced
⅓ cup of broccoli, small florets, optional
⅓ cup of water
Pinch of Salt, to taste
Drizzle of walnut, olive or flax seed oil
Instructions
In a skillet, add the water, tempeh and vegetables. Steam, covered for a few minutes, until the vegetables are cooked to your liking.
Serve sprinkled with salt and drizzled with oil. Enjoy!