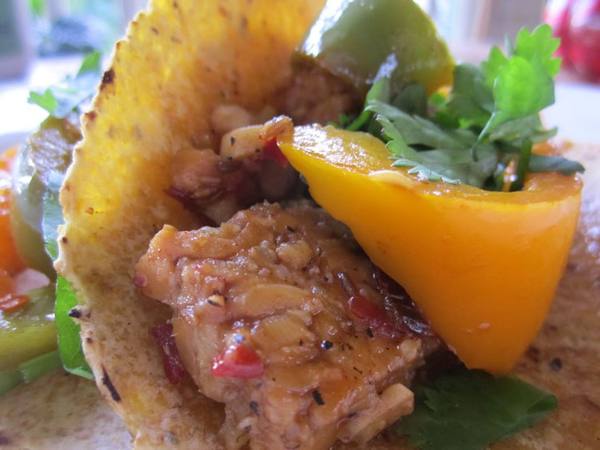 Feel free to marinade the tempeh as long as you wish – overnight is great. It can be made spicier, sweeter, or saltier to taste. Onolicious!
Ingredients
Marinade
¼ cup of lime juice
1 teaspoon of cumin
2 Tablespoons of olive or coconut oil
½–1 teaspoon salt, to taste
Pinch of black pepper
1–3 chipotle peppers, to taste
Pinch of chili powder, to taste
Pinch of paprika
3 pinches of stevia, to taste
Water, to cover
Fajitas
Instructions
Put the marinade into a small pan and bring to a boil. Add the tempeh, turn it off and let it sit, covered for at least 20 minutes.
In a separate pan, fry the onions and peppers in the coconut oil until soft.
Add the tempeh and marinade, then fry until the peppers are cooked and the liquid has reduced.
Season to taste.
Serve with tortillas. Enjoy!