Tempeh Portobello Burgers w/ Sun-dried Tomatoes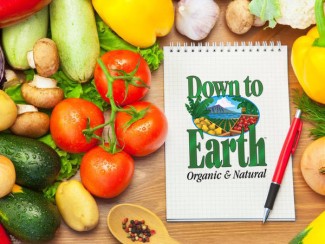 Tempeh Portobello Burger recipe from Down to Earth Organic and Natural.
Ingredients
2 (8-ounce) packages original tempeh, cubed
1½ cups diced onion
3 cloves garlic, minced
1 cup chopped bell pepper
2 cups finely diced portobello mushrooms
½ cup chopped sun-dried tomatoes
2 Tablespoons balsamic vinegar
2 teaspoons dried basil
2 teaspoons dried rosemary
¼ teaspoon black pepper
½ cup nutritional yeast
¼ cup liquid aminos
Olive oil for frying
Bread of choice (regular or gluten-free)
Toppings of choice
Instructions
Place cubed tempeh in a steamer basket and steam for 15 minutes. Set aside to cool.
Meanwhile, in a non-stick skillet, sauté the onion, garlic and bell pepper to soften. Add the mushrooms and sauté for 3-5 more minutes. Add the sun-dried tomatoes and balsamic vinegar, sauté for 2 more minutes. Remove from heat.
Crumble steamed tempeh into a bowl. Add the sauté mixture, basil, rosemary and pepper, and stir until combined.
Add the nutritional yeast and liquid aminos, stir well to combine.
Line a large cookie sheet with parchment paper. Shape tempeh mixture into patties and place on cookie sheet.
Chill for 30 minutes.
Lightly oil a non-stick frying pan. Cook the burgers in batches until browned on both sides.
Serve on your favorite regular or gluten-free bread with your choice of toppings. Enjoy!