Roasted Kabocha Squash with Mushroom Cashew Gravy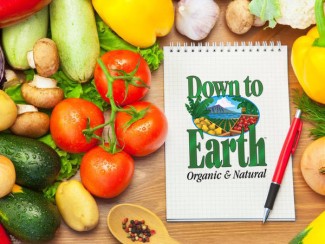 Roasted Kabocha Squash with Mushroom Cashew Gravy recipe from Down to Earth Organic and Natural.
Ingredients
2 kabocha squash, peeled deseeded and sliced in 1/2" thick strips.
3 Tablespoons coconut oil
Salt and pepper to taste
Gravy
3 Tablespoons olive oil
1 yellow onion, diced
2 cups mushrooms, sliced
½ teaspoon thyme
2 cups cashews, soaked 1 hour
1 garlic bulb, roasted
2 cups water
½ cup nutritional yeast
Juice of ½ lemon
2 Tablespoons Braggs Liquid Aminos
Instructions
Preheat oven to 400º. Place squash (and garlic bulb wrapped in foil) on baking sheet and bake for 25 minutes. Leave garlic in for another 20 minutes.
To make Gravy, heat a large skillet on medium and add olive oil. Sauté onions, mushrooms, and thyme until onions are translucent.
Drain and rinse cashews. Place in a food processor with roasted garlic (just squeeze and garlic will ooze out), water and nutritional yeast.
Blend until smooth and creamy.
Pour into skillet with onion and mushrooms, add more water if needed, until you get desired consistency.
Add lemon and Braggs Liquid Aminos, and let simmer for 15 minutes.
Serve Gravy over the squash and top with caramelized onions.