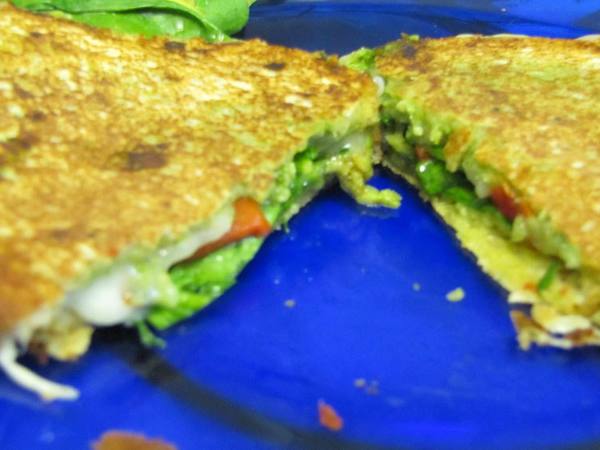 Perfect Picnic Pesto Panini
Updated: Fri, 06/15/2018 - 7:47am
Ingredients:
Pesto
2 cups packed fresh basil leaves
½ cup olive oil
¼ cup pine nuts or chopped walnuts
3 garlic cloves, finely minced
½ cup grated Parmesan cheese
Panini
8 slices bread of choice
16 provolone cheese slices
1 (16-ounce) jar roasted red peppers
3-4 cups spinach leaves, washed and dried
Safflower oil
Instructions:
Process all Pesto ingredients in a food processor until combined well.
Spread pesto on 4 slices of bread. Layer each with 2 slices of cheese, peppers and spinach.
Season with salt and pepper to taste.
Top with bread slices.
Heat a large skillet over medium heat. Add oil.
Place panini in skillet and use a heavy sauce pan to weigh it down.
Once panini is golden brown on one side, flip and repeat the process.
Serve immediately or wrap to take on a lovely picnic. Enjoy!