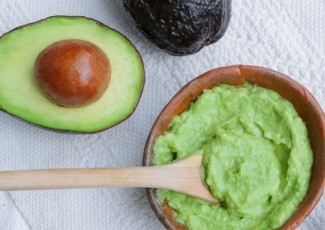 This guacamole is packed with healthy ingredients like avocado, moringa, and hemp oil to make this the ultimate "delicious-and-nutritious" snack!
Ingredients
3 medium avocados
1 Tablespoon moringa powder
½ teaspoon garlic powder
¼ teaspoon paprika
½ - 1 teaspoon red chili flakes
¼ cup red onion, finely chopped
1 tomato chopped
¼ cup cilantro, minced
1 jalapeno minced
2-3 garlic cloves minced
Juice of 1 lime
1 Tablespoon hemp oil, plus more for serving
Instructions
Cut open avocados and remove pits. Set aside one pit to use later.
In a medium bowl, mash avocado. Add spices and mix well.
Add remaining ingredients to bowl and mix until evenly distributed.
To store – transfer guacamole to an airtight container, along with avocado pit. Store in refrigerator for up to 3 days.
Serve chilled with celery and carrot sticks, enjoy!