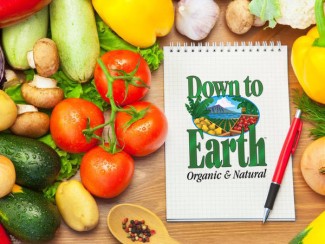 Mushrooms Rockefeller Recipe from Down to Earth Organic and Natural
Ingredients
5 Tablespoons olive oil, divided
2 (12-ounce) packages oyster mushrooms, stems removed
2 pounds baby spinach
½ cup vegan mayonnaise
½ cup chopped fresh fennel (optional)
2 teaspoons Dijon or your favorite mustard
2 Tablespoons chopped shallots
2 cloves garlic, minced
Instructions
Preheat oven to 450°.
Spread 1 Tablespoon olive oil in the bottom of a large baking dish. Arrange mushrooms evenly in baking dish. Set aside.
Heat 1 Tablespoon olive oil in a large skillet over medium-high heat. Sauté half the spinach until just wilted. Remove from pan and set aside. Sauté remaining spinach with another Tablespoon olive oil.
Spread wilted spinach on top of mushrooms.
Whisk together 2 Tablespoons oil, mayonnaise, fennel, mustard, shallots and garlic. Spread sauce evenly over mushroom mixture in baking dish.
Bake 15 minutes or until sauce begins to brown.
Set oven to broil and cook 2-3 minutes, or until brown and bubbly. Serve as a casserole with your favorite bread, pasta or grain. Enjoy!