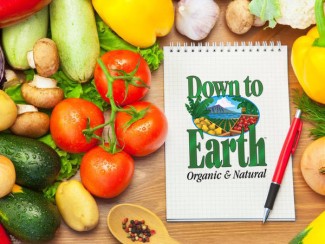 Use pre-cooked polenta to save time. Polenta originated in Italy after cultivation began in the 16th century.

Ingredients
1-2 Tablespoons olive oil
2 medium or 1 large yellow or white onion, sliced
2-4 cloves garlic, minced
1 (18-ounce) package pre-cooked polenta; cut into ½' rounds
1 (16-ounce) jar organic tomato sauce
1 Tablespoon dried oregano and/or thyme
3-6 Tablespoons Rice Parmesan
Fresh cracked pepper
Instructions
Heat olive oil on low and sauté the onions for a few minutes until softened.
Stir in minced garlic and heat for a couple of minutes or until fragrant.
Place polenta rounds evenly over the bed of onions.
Add 2-4 Tablespoons of water; cover and turn heat on high to steam.
After a couple of minutes, pour tomato sauce evenly over polenta.
Sprinkle herbs on top, cover, and adjust heat to simmer for about 8-10 minutes.
Sprinkle with Rice Parmesan and pepper prior to serving. Enjoy!