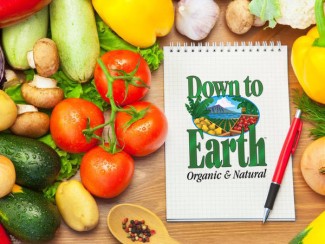 Raw Kelp Noodles Alfredo recipe from Down to Earth Organic and Natural.
Ingredients
1 (16-ounce) package raw kelp noodles
1 cup raw cashews, soaked 1-4 hours
1 Tablespoon white miso
2 garlic cloves, chopped
2 Tablespoons chopped red onion
2 Tablespoons cold pressed olive oil
Juice of 1 lemon
3 Tablespoons nutritional yeast + more for garnish
Salt and pepper to taste
Water
Instructions
Soak kelp noodles in water for 15 minutes.
Rinse and let dry. Place in a large bowl.
Blend remaining ingredients in a food processor until smooth and creamy. Add water 1 Tablespoon at a time if needed for desired consistency.
Pour sauce over kelp noodles. Toss until noodles are well coated.
Sprinkle with nutritional yeast and serve. Enjoy!