Roasted Poblano Vinaigrette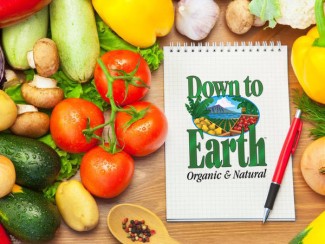 Smoky, tangy, and a little bit sweet, this dressing has it all. Try it on a leafy green salad topped with <a href="http://www.downtoearth.org/recipes/appetizers-sides-new/rajas-roasted-poblano-chiles">Rajas</a> and goat cheese. When handling chiles, use gloves or rub oil over your hands to avoid burning.
Ingredients
1 poblano chile
Canola oil + ½ cup
½ cup red wine vinegar
2 Tablespoons coarsely chopped shallots
¼ cup agave nectar
1 garlic clove, minced
1½ teaspoons smoked paprika
1 teaspoon Dijon mustard
¼ cup orange juice
2 teaspoons grated orange zest
Salt and pepper, to taste
Instructions
Preheat oven to 425°.
Rub poblano with a little canola oil, and place on a baking sheet. Roast 30-45 minutes or until charred on all sides, turning at least once.
Transfer to an airtight container, cover and let steam for 15 minutes. Carefully rub off skin with gloves or a paper towel, and de-seed.
Place poblano, vinegar, shallot, agave nectar, garlic, paprika, mustard, juice and zest in food processor and blend until smooth.
While processing, add ½ cup canola oil and blend until mixture is emulsified. Season with salt and pepper. Enjoy!