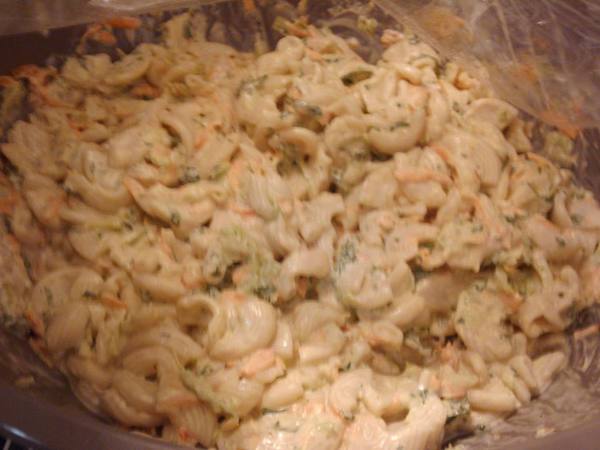 Vegan Mac Salad
Vegan Mac Salad recipe from Down to Earth Organic and Natural.
Updated: Thu, 09/13/2018 - 7:52am
Ingredients:
3 cups macaroni pasta
2 teaspoons olive oil
½ cup grated carrots
½ cup grated celery
1 cup vegan mayonnaise
¼ cup non-dairy milk of choice
Salt and pepper, to taste
Paprika, to taste (optional)
Instructions:
Cook macaroni according to package directions. Cook a few minutes longer if necessary to ensure macaroni is tender. Drain and rinse. Drizzle with olive oil to keep pasta separated. Transfer to large non-metallic bowl.
Add carrots, celery and vegan mayonnaise. Mix well.
Slowly pour in non-dairy milk and combine well. Season with salt and pepper.
Cover tightly with plastic wrap and refrigerate for at least 2 hours before serving. Garnish with paprika and enjoy with all your local favorites.