Broccoli and Tomato Grilled Cheese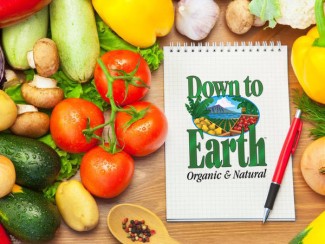 Broccoli and Tomato Grilled Cheese recipe from Down to Earth Organic and Natural.
Ingredients
1 medium head broccoli, cut into bite-size florets
2 Tablespoons olive oil
Sea salt and pepper, to taste
Tomato Spread
1 (4.5 ounce) can tomato paste
1 teaspoon garlic powder
1 teaspoon onion powder
1 teaspoon paprika
2 teaspoons fresh thyme
2 Tablespoons vegan butter, softened at room temperature
6-8 slices bread of choice
1 cup shredded vegan cheese
Instructions
Preheat oven to 400°. Preheat grill or skillet over medium low heat. Line a baking sheet with parchment paper.
In a large mixing bowl, toss broccoli, oil, salt and pepper until evenly coated.
Place broccoli on lined baking sheet. Roast in oven for 8-10 minutes, or until evenly roasted. Remove from oven and allow to cool.
In a medium skillet over medium high heat, combine Tomato Spread ingredients until smooth. Stir for 2-3 minutes or until mixture becomes fragrant.
Spread softened vegan butter over one side of two slices of bread. Flip over one slice of bread to the unbuttered side and spread Tomato Spread, sprinkle shredded cheese, layer several broccoli florets, and sprinkle with another layer of cheese. Top with another buttered slice of bread with the buttered side out. Repeat for remaining bread.
Grill sandwiches in the skillet, flipping over once. Grill until cheese melts and bread is evenly toasted. Gently press down so sandwich sticks together. Repeat for remaining sandwiches. Serve and enjoy!