Sesame Soba Salad w/ Baked Tofu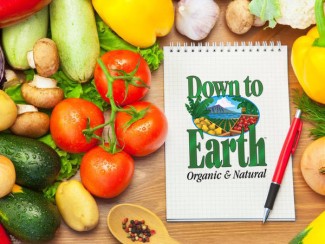 Make quick work of grinding seeds with a spice or coffee grinder. Extra ground seeds should be placed in an airtight container in the freezer where they can be kept for up to a year.
Ingredients
Baked Tofu
1 (14-ounce) block of extra firm tofu, drained and water pressed out
½ cup walnut oil or olive oil
1 cup panko breadcrumbs
¼ cup ground sesame seeds
¼ cup ground flax seeds
¼ cup ground pumpkin seeds
1 Tablespoon nutritional yeast
1 Tablespoon onion powder
1 Tablespoon garlic powder
½-1 Tablespoon cayenne pepper (optional)
¼ teaspoon salt
¼ teaspoon pepper
Dressing
2 Tablespoons ground sesame seeds
2 Tablespoons ground flax seeds
1 Tablespoon soy sauce or liquid aminos
2 Tablespoons lemon juice
1 Tablespoon rice vinegar
1 Tablespoon honey or agave nectar
1 teaspoon sesame oil
Salad
1 (8-ounce) package soba noodles, cooked according to package and cooled
1 cup shredded carrots
1 cup sprouts
2 cups julienned cucumbers
1-2 Tablespoons whole flax seeds
1-2 Tablespoons whole sesame seeds
Instructions
Preheat oven to 350˚. Coat a shallow baking tray with walnut oil.
Cut tofu into 1" cubes. Set aside.
Pour walnut oil into a small bowl.
In a medium bowl, combine panko, ground seeds, nutritional yeast, onion powder, garlic powder, cayenne, salt and pepper. Mix well.
Line up bowls and a baking sheet to expedite breading process. Use one hand to dip tofu cubes into oil and the other to coat tofu in panko mixture. Place tofu on baking sheet, allowing space between cubes.
Bake tofu for 20-30 minutes or until light golden brown and crispy. Halfway through, carefully flip with tongs.
While tofu is cooking, prepare Dressing. In a blender, combine all dressing ingredients. Blend until smooth.
Combine soba noodles, carrots, sprouts and cucumbers in a large bowl. among serving plates. Divide mixture evenly among servings plates.
Remove tofu from oven and let cool.
Toast flax and sesame seeds in a small sauté pan over medium heat for a few minutes. Shake pan constantly to prevent burning. Set aside.
Pour Dressing over noodles or divide into individual ramekins to put on the side.
Top each serving with baked tofu cubes.
Garnish with toasted flax and sesame seeds and enjoy!