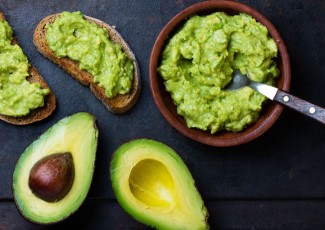 You can glam guacamole up lots of different ways, but simple and classic is extremely delicious too. It's clean, limey, coolness can be a perfect accompaniment to the different flavors of a taco and the heat of a salsa.
Ingredients
1 avocado
Squeeze of lime juice, to taste
Salt and pepper, to taste
Instructions
Blend the avocado together with the lime juice, salt and pepper, in mixer, or mash with a fork, depending on the consistency you prefer.
Season to taste.
Serve. Enjoy!