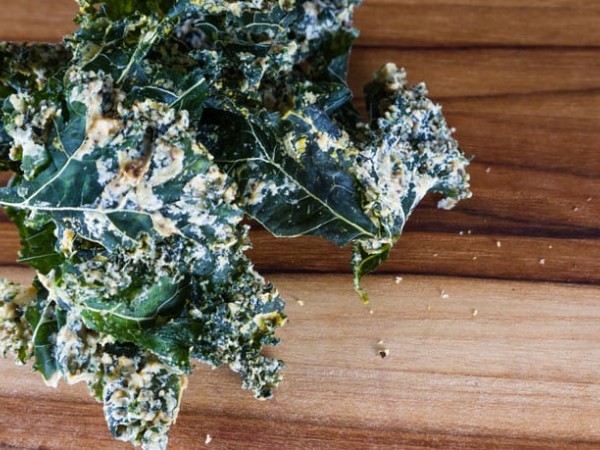 Zesty Italian Kale Chips
Zesty Italian Kale Chips Recipe from Down to Earth Organic and Natural
Updated: Mon, 05/13/2019 - 9:05pm
Ingredients:
2 bunches kale
1 cup sunflower seeds or raw cashews, soaked for 20 minutes
3 Tablespoons olive oil
3 Tablespoons red wine vinegar
2 lemons, juiced
2 cloves garlic
3 Tablespoons diced red onion
½ cup chopped black olives
2 Tablespoons dried parsley
2 Tablespoons dried basil leaves
½ cup nutritional yeast
1 teaspoon dried oregano
½ teaspoon cayenne pepper
½ teaspoon chili pepper flakes
Salt and pepper, to taste
¼ cup nutritional yeast, for garnish
Special materials: Dehydrator
Instructions:
Wash kale and remove stems, keeping leaves in large pieces. Place in a large bowl.
Place all remaining ingredients except nutritional yeast garnish in a food processor or blender and blend to form a creamy marinade.
Pour marinade over kale and completely coat, using hands. Be careful not to break leaves.
Sprinkle nutritional yeast garnish over kale.
Place kale in a dehydrator at 105˚ degrees for 12 hours until crispy. Enjoy!