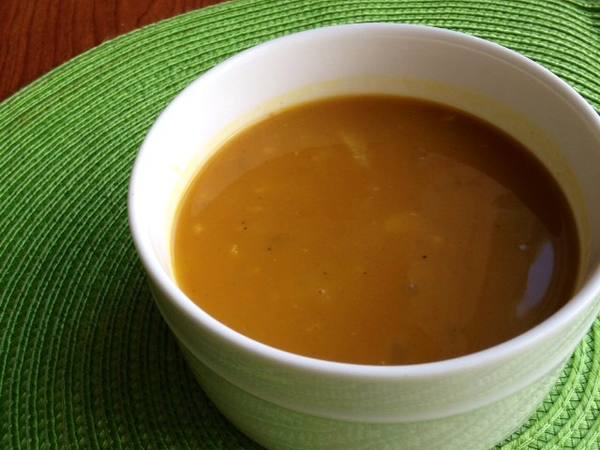 Creamy Pumpkin Soup
Creamy Pumpkin Soup Recipe from Down to Earth Organic and Natural
Updated: Mon, 05/13/2019 - 8:59pm
Ingredients:
3 Tablespoons olive oil

1 large onion, chopped

2 cloves garlic, minced

4 cups vegetable broth

1 (15-ounce) can pumpkin

1/8 teaspoon cinnamon

½ teaspoon ground ginger

Salt and pepper, to taste
Instructions:
Heat olive oil over medium low heat and add onion and saute until softened. Stir in garlic and saute until tender – about a minute.
Add vegetable broth. Raise heat and bring to a boil.
Stir in pumpkin, cinnamon and ginger and mix well. Allow to boil for 10 minutes, stirring occasionally.
Season with salt and pepper. Serve and enjoy.