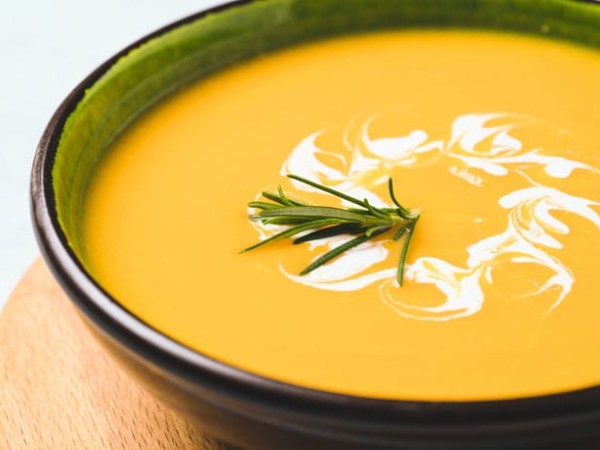 Raw Kabocha Squash Soup
Raw Kabocha Squash Soup Recipe from Down to Earth Organic and Natural
Updated: Mon, 05/13/2019 - 9:13pm
Ingredients:
1 cup shredded coconut, soaked 30 minutes
½ cup raw cashews, soaked 30 minutes
1 cup chopped kabocha squash, peeled
1 cup chopped red bell pepper
1 clove garlic
1 Tablespoon diced shallots
1 teaspoon grated ginger
1 Tablespoon curry powder
1 Tablespoon agave nectar
Pinch of cayenne
Drizzle olive oil
Salt and pepper to taste
3 cups water
Instructions:
Drain and rinse coconut and cashews. Place in high-powered blender.
Add remaining ingredients and blend on high for 5 minutes until soup is hot. Serve and enjoy!