Sun-Dried Tomato and Swiss Chard Soup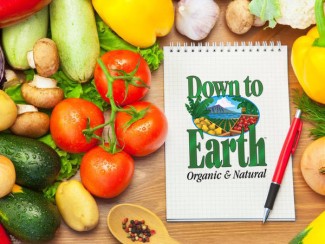 Sun-dried tomatoes add a richness to this simple – but super delicious – tomato soup.
Ingredients
2 Tablespoons olive oil
1 cup chopped onion
1 Tablespoon minced garlic
½ teaspoon red pepper flakes
2 medium carrots, sliced (about 1 cup)
6 leaves Swiss chard, ribs removed and chopped; reserve leaves
½ teaspoon chopped rosemary
2 cups vegetable broth or water
2 (15-ounce) cans crushed tomatoes
1 (15-ounce) can cannellini beans, rinsed and drained
½ cup chopped sun-dried tomatoes + 2 Tablespoons oil from jar
Salt and pepper to taste
½ teaspoon chopped fresh thyme
1 cup torn fresh basil
Instructions
Heat olive oil in a stockpot over medium heat. Add onions, garlic and red pepper flakes. Cook 1 minute, or until garlic is fragrant. Stir in carrots, chard stems and rosemary. Cook 10-15 minutes, until onions are soft.
Add broth, 1 can tomatoes and beans to the saucepan. Scoop out 1 cup of this mixture and add to a food processor or blender. Add remaining can of tomatoes, sun-dried tomatoes, and sun-dried tomato oil into a food processor. Purée until totally smooth. Stir the purée back into the soup, season with salt and pepper to taste, and simmer 10 minutes.
Add reserved Swiss chard leaves, thyme, and basil to soup and simmer until chard is wilted. Remove pan from heat and divide between serving bowls. Enjoy!