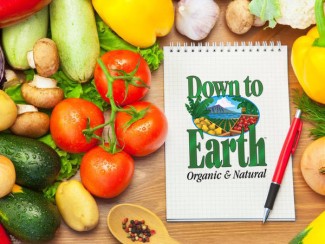 Brightly colored Swiss chard leaves are a nutritious and flavorful component of this salad.
Ingredients
Salad
1 bunch Swiss chard, thinly sliced
1 head butter lettuce, cut into bite-sized pieces
1 (8-ounce) package currant tomatoes
2 cups ribboned carrots
½ cup thinly sliced cucumber
¼ cup sliced green onion
Avocado Dressing
3 cups mashed avocado
¼ cup lemon juice
2 Tablespoons olive oil
1½ teaspoons dried basil
¼ teaspoon red chili flakes
2 Tablespoons nutritional yeast
¾ cup water (or more as needed)
Salt and pepper to taste
Instructions
Place all Salad ingredients in a large bowl. Gently toss.
In a blender or food processor, combine all Avocado Dressing ingredients. Blend until smooth and creamy, adding water as needed.
Divide salad into serving bowls and top with Avocado Dressing. Enjoy!