Wild Rice and Seaweed Salad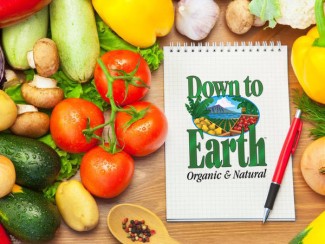 Wild Rice and Seaweed Salad recipe from Down to Earth Organic and Natural.
Ingredients
Tofu
1 (10-ounce) package extra firm tofu
2 Tablespoons olive oil
Dressing
⅓ cup tamari
¼ cup brown rice vinegar
2 Tablespoons honey or agave
2 Tablespoons flax oil
2 Tablespoons toasted sesame oil
1 Tablespoon grated ginger
1 Tablespoon fresh lemon juice
Zest of 1 lemon
¾ teaspoon gomasio or sesame seeds
½ teaspoon cayenne
Salad
1 shallot, finely sliced
2 cups toasted pecans (optional)
1½ cups cilantro
5 sheets toasted nori seaweed, chopped
6 cups cooked wild rice
Instructions
Drain tofu and cut into 1" cubes.
Heat oil in a skillet over medium heat. Add tofu and cook until brown. Set aside.
To prepare Dressing: Combine all ingredients into a food processor and blend until a smooth consistency is achieved.
In a large bowl combine Salad ingredients. Toss with dressing. Add tofu and enjoy.