Pacific Business News
Tuesday - December 4, 2012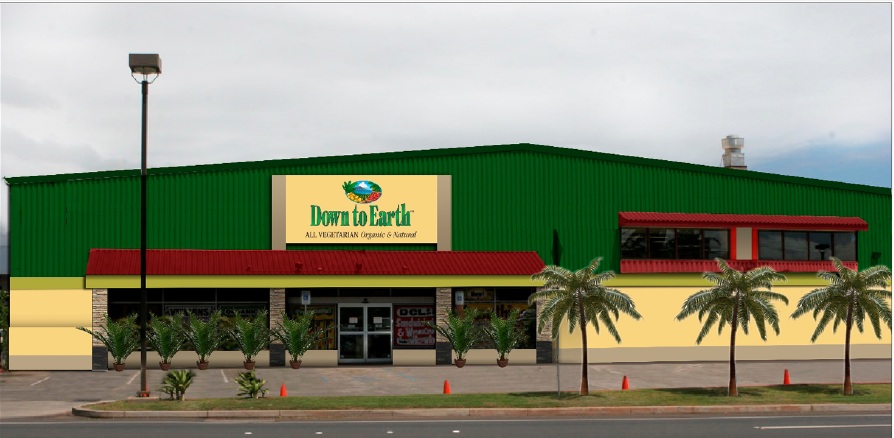 by Pacific Business News
December 4, 2012
Down to Earth plans to begin a renovation and expansion of its natural foods store on Maui this month that will increase its retail space by a third.
The project, which is scheduled to begin Dec. 17, will convert 3,000 square feet of storage space at the Dairy Road store in Kahului into retail space to bring the total store space to 9,000 square feet, Down to Earth said.
"The bigger and renovated store will have many new products and will allow us to offer our customers a substantially wider range of local, fresh, organic and natural products," CEO Mark Fergusson said in a statement. "We will more than double the size of the chill and frozen department, nearly double the size of bulk food department, greatly improve our deli, and expand the wellness, grocery, and produce departments."
Down to Earth will also renovate its upstairs dining area to accommodate the store's free cooking classes, and plans to add an outdoor dining area and improve parking.
The store will remain open during the renovation. Work on the renovation, which is designed to incorporate the look of the company's new flagship store in Kapolei, will be done during off hours and is expected to be completed in April.
In addition to the Maui store, Down to Earth has four stores on Oahu in Honolulu, Kailua, in Aiea near Pearlridge Center and in Kapolei Commons.