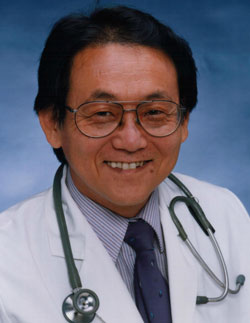 FREE Dr. Shintani Health Talk
Dr. Terry Shintani will be holding a series of FREE lectures on how to "Get Your Health Back in 10 Days" Jan. 9-11 at the MOA Wellness Center in downtown Honolulu. He will present new information that shows how people can and have reversed diabetes, high blood pressure, cholesterol and many other health problems in just 10 days.  His insights will show how to make your New Year's resolution a reality.
Some of the topics to be covered include:
5 Basic Steps to Keeping Your Resolution for Health
Why eating MORE may be better for weight loss
How to Reduce Your Need For Medication
7 Dangers of Diabetes You Need To Know
Beat Blood Pressure & Diabetes w Less Medication
How to Reduce Pain Without Pills
3 Keys for Arthritis, Asthma & Autoimmune Diseases
How to Cut Cholesterol with Less Medication
The workshops will be held at the MOA Wellness Center, Suite C-2 , 600 Queen Street, Honolulu, HI 96813:
Advance Registration is required due to limited seating.
Friday, January 9th - 7pm – 8:30 pm
Saturday, January 10th – 10:00 am, 1:00 pm or 3:00pm
Sunday, January 11th – 2:00 pm
Terry Shintani, MD JD MPH received his master's degree in nutrition from Harvard University and both his medical and law degrees from the University of Hawaii. He is board certified in preventive medicine and is Associate Chair of the Department of Complementary and Alternative Medicine at the University of Hawaii School of Medicine. He has been appointed to the National Advisory Board of the American College of Lifestyle Medicine. 
Dr. Shintani is the author of 12 books including the Eat More Weigh Less® Diet, the Hawaii Diet, the Good Carbohydrate Revolution, and the new Peace Diet. He has been featured in Newsweek, on CNN, CBS, ABC, NBC and the Encyclopedia Britannica. For his service to humanity, Dr. Shintani is formally designated a "Living Treasure of Hawaii."
Source: