A Proven Program that Heals Hearts and Transforms Lives
Reverse Disease, Lose Weight, Feel Better, Live Longer with 'Ekahi Ornish Reversal Program.
Down to Earth is pleased to be a sponsor of the 'Ekahi Ornish Reversal Program, which opened its doors in the Fall of 2015 at its brand new $2 million dollar renovated facility located at Restaurant Row in Kaka'ako.
Four Key Elements for Health
The first program scientifically proven to "undo" chronic conditions related to the heart by making comprehensive lifestyle changes. Based on nearly 40 years of scientific research by internationally renowned Cardiologist Dr. Dean Ornish, the 'Ekahi Ornish Reversal Program is a 9-week program grounded in lifestyle changes in four pillars of daily life: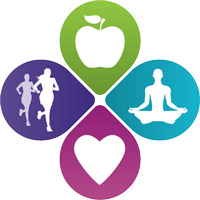 Nutrition: a low fat, plant-based, whole foods approach to eating
Fitness: individualized exercise plans
Stress management: learn healthy ways to respond to stress
Group support: connect with others through empathy and compassion
Structured for Success
Participants meet twice a week with a small consistent group, who all have the common goal of reversing their chronic disease such as cardiac disease, hypertension, stroke and diabetes, while improving their well-being. Each session lasts 4 hours, broken into one-hour blocks of the four key elements aforementioned above.  That's 18 total sessions at 4 hours per session, which comes to a 72-hour commitment to transform your life.
Highly Trained Experts
A dedicated multi-disciplinary healthcare team guides and supports participants along their wellness journey. This certified delivery team includes:
Medical Director
Nurse Case Managers
Registered Dietitians
Certified Yoga Teachers
Exercise Physiologist
Group Support Facilitators
Proven Results
Outcomes that have been achieved locally have mimicked what has trended nationally, which includes weight loss, decreased dependency on medications, and improvement in overall depression-scale metrics and well-being scores. 
Learn more about the 'Ekahi Ornish Reversal Program
To see if you're eligible, call& 777-4001 or visit their monthly open house (3rd Wednesday of each month, 5-7pm)
Local Testimony
"After going through the nine week 'Ekahi Ornish Program, the results were dramatic. For the first time my LDL, triglycerides, and A1c levels dropped to normal ranges. After consultation with my physician, I eliminated one of my oral medications for diabetes; have eliminated the after meal necessity for Humulog insulin injections, and; reduced by almost half the daily dosage of long acting insulin, Lantis.
The 'Ekahi Ornish Program has proven to be an effective alternative treatment for my Type II diabetes and there are signs that it will improve my heart health through already unprecedented improvements in my LDL and triglyceride levels. More importantly, the positive results have empowered and motivated me to take control of my health going forward, a feeling that has been absent in the past."
Ornish Graduate (Kaneohe, HI)