Help get the VegFest Oahu poster into the community and you could win a $50 Gift Basket from Lead Sponsor Down to Earth Organic & Natural! 
How to enter in 3 steps:
Print the VegFest Oahu poster using this link: http://vegfestoahu.com/poster-download /
Take a photo of you putting it up somewhere (let's keep it legal, exercise good judgement, and get creative!). You must be in the photo
Share the photo on your Facebook Wall and TAG our Facebook Page: @+VegFestOahu
Contest ends August 7. Winner selected at random. Want to see who else has entered the contest? View photos on our Contest Facebook Album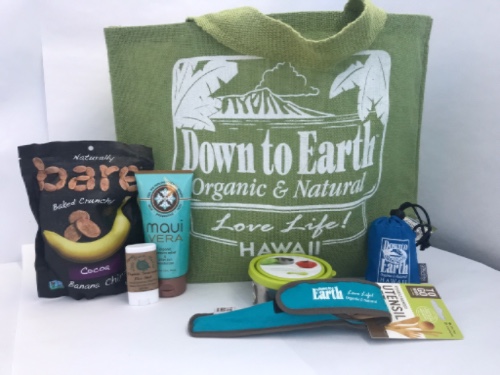 This $50 Gift Basket will go to the winner of VegFest's "PUT UP OUR POSTER" Contest! Enter today and help spread the word about VegFest Oahu!