Avoiding GMOs is increasingly difficult as they are becoming more common in every part of our food supply and new types of GMOs are being created that are not detectable by current testing methods.
At Down to Earth we strive to sell products that are good for you and good for the environment. We give priority to certified organic and Non-GMO Project Verified products in our purchasing decisions. Toward this end, we:
Avoid purchasing any new food products that may contain GMOs
Do not sell single ingredient GMO foods (including papaya, corn, soy, canola, or sugar produced from GMO sugar beets)
Require that non-GMO claims be verified by an approved third party such as the Non-GMO Project. We actively encourage our suppliers to become Non-GMO Project Verified
Actively support organic and sustainable farming methods
Support customer's "right-to- know," including labeling of products that contain GMOs
Educate and communicate about the economic, social, health, and environmental impacts of GMOs
We are committed to supporting the Non-GMO Project, the first independent, third-party certifier in the U.S.A. to verify non-GMO claims by independent testing and verification of practices to avoid misidentification and contamination. Look for the Non-GMO Project Verified Seal issued by the Non-GMO Project: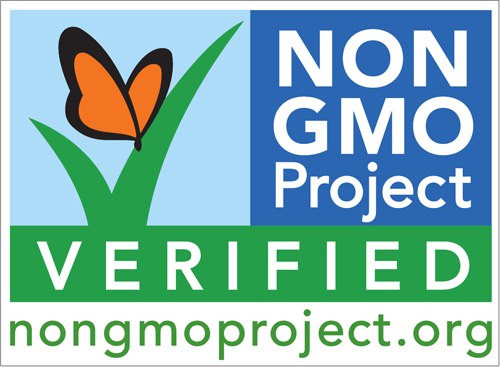 Thousands of products now carry the Non-GMO Project Verified seal. As manufacturers increasingly add this seal to their packaging, you will see more and more of these verified products on our shelves.
We require non-GMO verification for any new item with a potential major GMO ingredient such as corn, soy, canola or sugar made from sugar beets. We encourage all manufacturers making a non-GMO claim to verify that claim with the Non-GMO Project and to label their products accordingly.
Another way to avoid GMOs is to choose organic foods, GMOs are not allowed under the National Organic Program.
To learn more about GMOs and our Non-GMO Policy visit Label GMOs.