Sustainable and regenerative food production is key for us at Down to Earth. We are proud to carry these brands that are doing amazing things for the world and for future generations. Like these brands, Sustainability is one of Down to Earth's core values since we first started on Maui back in 1977. One of the most impactful ways to be sustainable is to increase your consumption of plant-based meals or to practice a plant-based lifestyle like us. Did you know that Down to Earth has been plant-based since Day 1!
Regenerative agriculture is a conservation and rehabilitation approach to food and farming systems. It focuses on& topsoil regeneration, increasing biodiversity, improving the water cycle, enhancing ecosystem services, supporting biosequestration, increasing resilience to climate change, and strengthening the health and vitality of farm soil. Practices include recycling as much farm waste as possible and adding composted material from sources outside the farm.1
Lundberg Family Farms Organic Rice



Since 1937, the Lundbergs have been growing healthy, great tasting rice and quinoa products while tending to soil, air, water, and wildlife as carefully as their crops. It's all part of the Lundberg Family Farms' promise to leave the land better than they found it so they can keep growing together for generations to come. There are 168 certified organic, non-GMO Lundberg eco-friendly products. Their manufacturing facility is fueled by 100% renewable solar and wind energy, 31% of their packaging is post-consumer content, and all raw materials are sourced responsibly. In fact, they have a Platinum Total Resource Use and Efficiency Zero Waste certification.

No Evil Foods



Starting with a DIY mentality and a cooler full of homemade plant meat at the farmers market, No Evil Foods is now found coast-to-coast. They are leading the pack for environmentally sustainable, plant-based meats that feed and fuel the movement toward a better food system. No Evil exists to empower people to make positive changes for themselves, the environment, and the welfare of animals through awesome food. Their amazing products are wrapped in unbleached kraft cartons that are fully home compostable--just toss them in the worm bin or compost heap.
Alter Eco

Alter Eco's delectable chocolates are beyond 'ono-- all of their products have been certified organic from the start, because farming in this way ensures that no harm is done to soil or ecosystems. Alter Eco believes the world can do even better, that is why they are pursuing the pilot program for Regenerative Organic Certification – a holistic, systemic approach to farming that gives back more than it takes. Along with their cacao partner, Acopagro Coop, Alter Eco is replanting and conserving a portion of the Peruvian Amazon. Not only has this effort improved the quality and yield of their crops; it has boosted biodiversity, improved the coop's food security by expanding crop diversity, and will even provide a retirement plan for farmers in the form of sustainable forestry once the trees mature.

Nature's Path



Nature's Path is a family-owned organic breakfast and snack food company. They believe that tackling climate change can begin with the food we eat, and that is why, in addition to their commitment to sustainable packaging, being carbon neutral and environmental giveback programs, the company recently launched their first line of Regenerative Organic Certified Instant Oatmeal. Nature's Path continues to innovate and pave the way for a more sustainable agricultural model– not only for the company itself, but for suppliers, farmers, and communities across the world.
BONUS - Locally Grown Organic Produce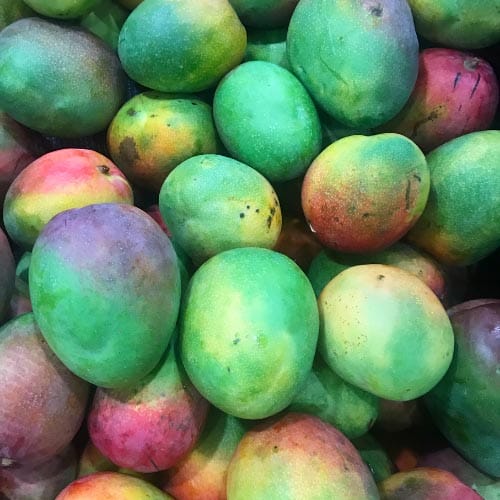 Did you know that all of the produce in our stores is either organic, local or both? We love supporting local growers who are committed to organic, regenerative, and sustainable farming--for the benefit of our health, our communities, our farmers, and our land.