Essential Oils are one of the most popular items from Down to Earth's Wellness Departments and with good reason! It seems like there's an essential oil for everything and there probably is. With such a large selection available, it's understandable if it can become overwhelming. One of our favorite brands, Aura Cacia, has a gigantic selection and only sources the best of the best. There are lots of essential oil brands out there, but few are as discerning as Aura Cacia. Unfortunately, other essential oil brands may use questionable ingredients or skimp on quality. Down to Earth has incredibly high product quality standards - we meticulously research and verify all brands and products before selling them - just like Aura Cacia.
WHAT IS AN ESSENTIAL OIL?
An essential oil is an aromatic, volatile substance found within a plant. They are extracted from a particular part of the plant, like the flower, leaf, resin, bark, root, branch, seed or fruit. Essential oils are highly concentrated and pure oils should always be used in conjunction with a safe substance like water, a carrier oil, or unscented lotion or liquid soap. They are often sold as pure essential oils or blended with other ingredients.
WHAT ARE THEY GOOD FOR?
Each type of essential oil has different uses that stems from its original plant. Lavender, for example, is used widely for its calming and soothing properties. Peppermint's strong invigorating scent can help give you a little boost of energy. Sandalwood's soothing woodsy scent can be used to set a thoughtful mood – helpful for focusing. Most brands will have the benefits and properties on the bottle labels. We highly recommend using Aura Cacia's Essential Oil online guide or simply talk to any of our friendly Wellness team members. They usually have a few favorites that they love to share. See our locations.
HOW DO YOU USE ESSENTIAL OILS?
It seems like there are just as many essential oils out there as there are ways to use them! They can be used for aromatherapy, house cleaning, and in plenty of self-care practices like foot scrubs, massage oils and more. If there's something you think essential oils can be used for, you're probably right.
Body Care – Essential oils can be used in lotions, scrubs, masks and more. Remember to dilute, dilute, dilute! Ask our Wellness team members for their recommendations for carriers like coconut oil, water, or others. Do not put essential oils directly onto skin.
Home Care – Add a few drops to filtered water and spray for a quick natural room freshener. A couple drops can help DIY household cleaners leave a great scent behind. That dingy food disposal waste can also get a freshening up with some strong Tea Tree oil.
Aromatherapy – Essential oils strong scent illustrates how effective aromatherapy can be. Mix in bergamot in your diffuser before a busy day. De-stress in a warm bath with a few drops of chamomile or geranium.
MIXES AND BLENDS
There are many pre-mixed essential oil blends expertly crafted in room sprays, body lotions and more convenient ways for you to use. If you really get into essential oils, you'll no doubt want to start making a few DIY recipes yourself. Since essential oils are so diverse, they have lots of different uses. You can use your grapefruit essential oil in a body lotion as well as a cleaning spray for the bathroom. See a few of our favorite recipes below.
LET'S GET STARTED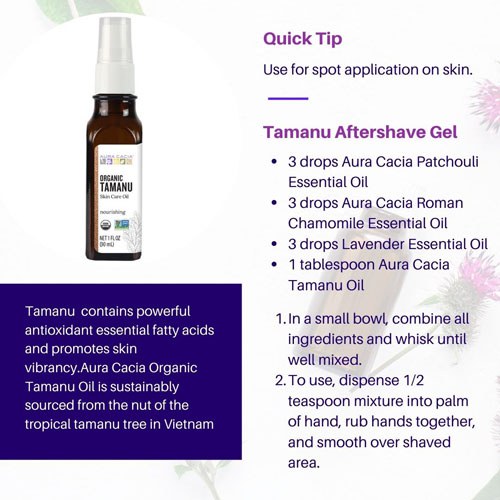 Now that you're pumped for some essential oil awesomeness in your life – head to your nearest Down to Earth and explore! Ask our helpful Wellness team for any help. They can offer great recommendations and probably a few DIY recipes of their own. You can also shop right now on our online shops here. Simply type in Essential Oil in the Search bar. Got any questions, let us know and we can get our friends at Aura Cacia or our Wellness team to help us answer. Email us at communityoutreach@downtoearth.org