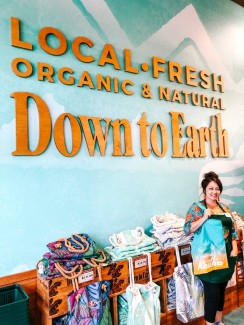 Janelle M. is our Front-end Supervisor at Down to Earth Kailua and a beloved member of the Windward community. She's from Waimanalo and grew up on a typical Hawaiian diet, which consisted of a lot of meat and animal products. She was struggling with excess weight when she began working for Down to Earth Kailua in February 2019. Working in a health-conscious environment helped her resolve to improve her own health and lose weight with lifestyle changes. Since then she has a lost a total of 32 pounds and she is keeping the weight off.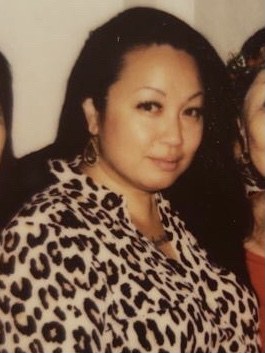 Janelle before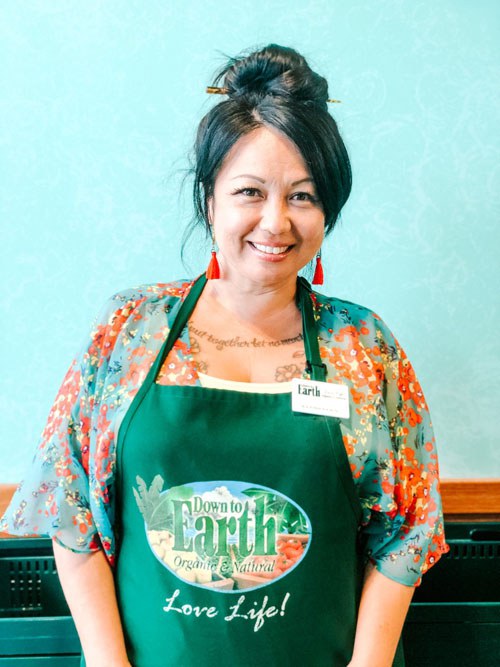 Janelle after
The greatest change for her came a few months ago, when she decided to try a plant-based way of eating. She focused on three things: eating 100 percent vegetarian, eating organic and buying her groceries exclusively from Down to Earth Kailua, and walking daily. Sticking to the plant-based diet paid off - within just a few months of adopting this lifestyle she lost 11 pounds! She no longer has back pain, which she suffered from due to being overweight.
Her daily walk lasts for half an hour with a steep incline at the end - when she first started she could barely walk up the hill once, but now she can do it 10 times in a row.
She's also drinking alkaline filtered water from Down to Earth Kailua, taking a daily B-complex supplement and multi-vitamin, as well as daily noni shots of pure Hawaiian Puna Noni juice to help detox her body. Since taking these immune-boosting shots, she hasn't gotten sick and they have helped her immensely with boosting her energy levels.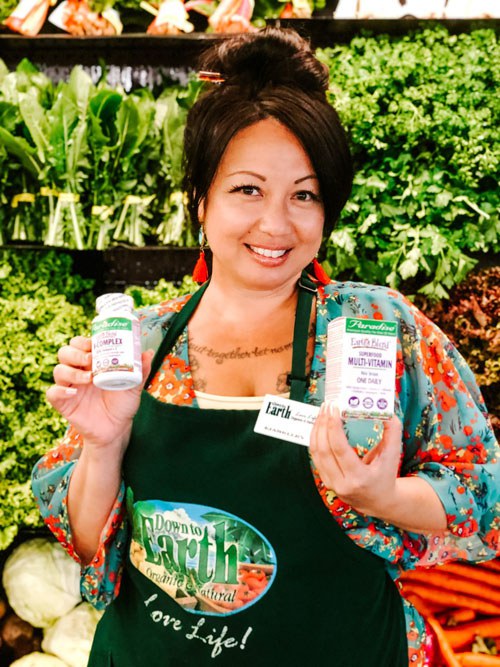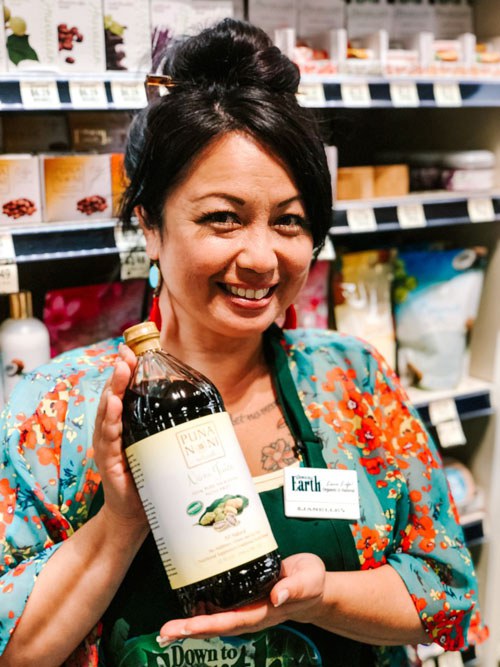 One of her favorite products to cook with is Shirataki Spaghetti - she loves it because it's low calorie and keto-friendly!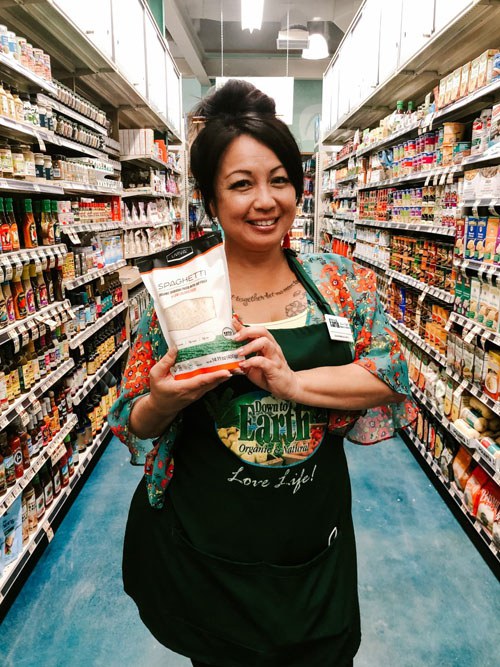 Her overall wellbeing has improved so much - she feels better about herself and hopes her story will encourage someone who needs to hear it!