Score serious savings at DTE Kakaako's Wellness department this month!
Stop by the Kakaako Wellness Department every Wellness Wednesday during the month of November 2020 to receive a coupon for 10% off your entire purchase! Get directions to our Kakaako store.
While you're there, you can enter to win an immune-boosting gift basket including a full sized bottle of CBD oil, elderberry supplements, MCT oil and more! *Entries are accepted in-person at the Kakaako Wellness Department only. (No purchase necessary)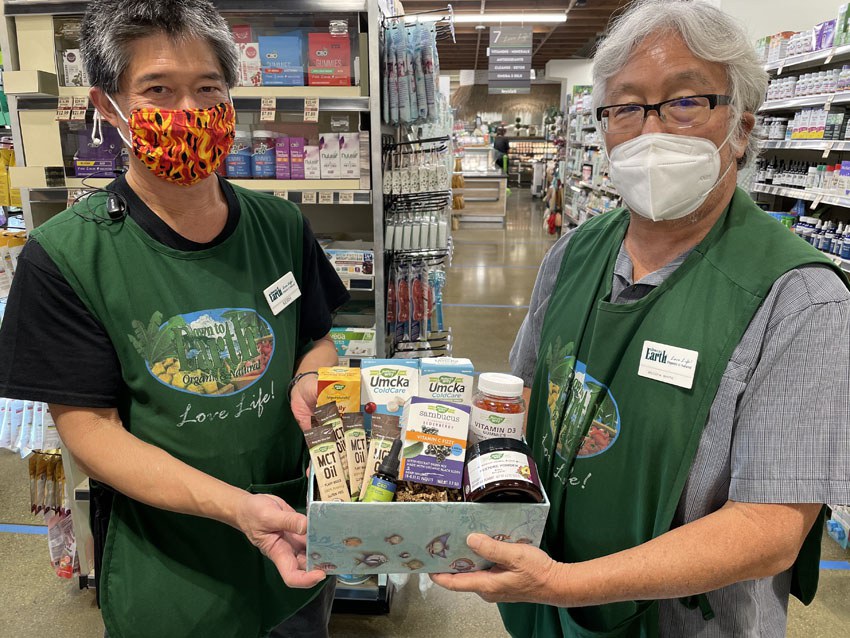 If you're not quite ready to shop in person, no worries! Shop online and get 10% off your entire purchase when you add any vitamin or supplement over $10 to your order. Only available through Kakaako's online store. Use promo code: kakaako wellness at checkout. Offer expires 11/30/20.
Earth's Best November Promotion
Get a FREE Sambuca-Well Elderberry supplement when you purchase these 4 supplements:
Earth's Best Vitamin C (to strengthen immune system with adaptogens)
Earth's Blend Zinc (necessary for immune cell function)
Earth's Blend Vitamin D3 (for facilitating immune system function and mood-boosting)
Earth's Blend Superfood Multi-Vitamin (once-a-day multivitamin to keep you going through the season)⠀
This offer is good only at our Kakaako store through November 30th. Directions to our Kakaako store.
Wyld CBD November Promotion
Our Kakaako store is offering an in-store special of 25% off our newest CBD Gummies from Wyld CBD!⠀
⠀
Not only do these gummies taste amazing, but they may also help to:⠀
Alleviate stress⠀
Improve your mood⠀
Sleep better⠀
Provide gentle pain relief⠀
and much more!⠀
This offer is good only at our Kakaako store through November 30th. Click here for directions.
Keep an eye out for more promotions on our social media feeds so you don't miss out!
---
Follow us!