On National Farmers Day (and every day), get to know, love, and support your local organic grower!
Let us introduce you to one of our favorites: Ryan Earehart at Okoʻa Farms is passionate about cultivating a vibrant variety of produce you can count on, grown with aloha in upcountry Maui.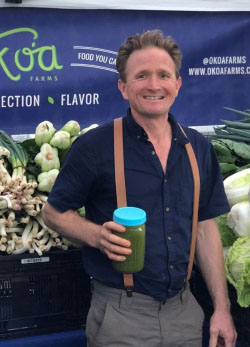 Oko'a Farms' mission is to bring you the freshest and healthiest produce while championing sustainable farming practices. Ryan truly believes in nourishing both you and the planet!
Okoʻa provides nearly 100 varieties of organically grown fruits, vegetables, herbs, and value-added products and is dedicated to improving access to quality food in Maui.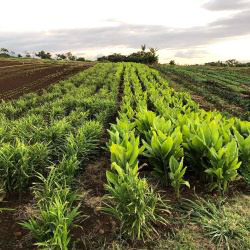 Oko'a's commitment to organic and regenerative farming means that all of their produce is grown without the use of harmful pesticides or synthetic fertilizers. This not only benefits the environment, but also ensures that you are getting the most nutritious fruits and vegetables.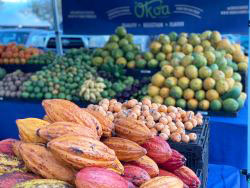 Look for Okoʻa Farms at the Down to Earth Kahului store and support Ryan's vision for a healthier and more sustainable Maui. You can also visit Oko'a's beautiful new farm store at Kulamalu Town Center.