Make Down to Earth's Organic Espresso Bar Your Choice for a Better Cup!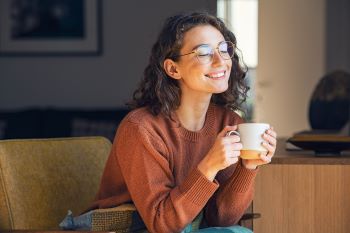 Love your coffee? The smell, the flavor, the ritual, the feeling. We hear you. Coffee is considered one of the most popular beverages in the world. We're so lucky we live Hawaii—our local coffee is loved all over the world.
It's fun to choose your favorite flavors, types, and styles. Do you go for latte, cappuccino, Americano, café mocha, frothy, flat, cinnamon, caramel, or vanilla? If you can dream it, you can probably order it and drink it! You can even find your perfect mug to sip it from—you know, the one that makes you happy to just to see it every morning.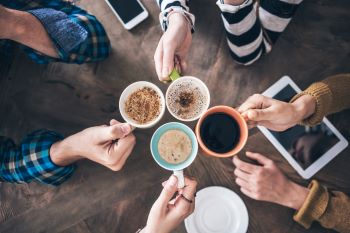 The big downside to your steaming, or iced, cups of coffee is the chemicals. This is often an overlooked fact, but it's so important to know and to consider what you're ingesting. Conventional coffee is among the most intensively chemically treated crops in the world, including synthetic fertilizers, pesticides, herbicides, fungicides, and insecticides.
In fact, conventional store-bought coffee has been shown in tests to have mold, toxins, and pesticides, such as Ochratoxin A, Acrylamide, Polycyclic Aromatic Hydrocarbons, and a lot of other nasty chemicals. Exposure to these toxins, especially daily, can cause short-term symptoms like fatigue, weakness, and brain fog, as well as long-term health consequences like cancer, neurodegenerative diseases, and more.
Instead of giving up your beloved coffee, just clean up your cup with organic coffee. It may seem like a small thing, but choosing organic for your daily drink can make a significant difference in your body. A study by researchers from the University of California Berkeley and the University of California San Francisco proved that after less than one week of choosing organic food and drinks, toxin levels in the body can dramatically decrease.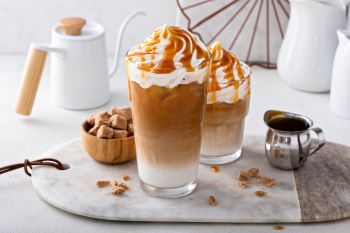 Down to Earth's Organic Espresso Bar is the perfect place to start your transition to healthier coffee! Our menus include all the ono options you love, without the hidden chemicals and toxins. Our Team Members are well-known for making a sweet cup of joe, with aloha. Come and experience it for yourself!