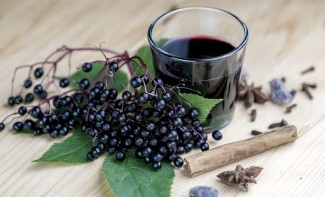 Natural remedies can help you in a pinch. While they are not a substitute for a regular first aid kit, they are a great addition.
Here are some remedies that are helpful to have on hand:
Calendula homeopathic gel is awesome on burns, cuts and scratches. It relieves pain almost instantly and helps prevent infection.
Arnica 30X (another homeopathic remedy)helps with any kind of physical trauma/bruising/bleeding. Give one dose as soon as a trauma occurs. Give every 3 or 4 hours after that for one day and then once a day for a few days. Arnica is very helpful for preventing bruising and speedy healing.
Aconite 30X is great for shock, like in a car accident. It is also good for sudden-onset trauma, such as an asthma attack, seizure or heart attack. Keep on hand in case of an emergency.
Nux vomica 30X is great for stomachaches, diarrhea, etc. – this may be particularly likely if you have to eat unusual food or you are under stress.
Rescue Remedy can help you to deal with the stress and anxiety of an emergency.
Vitamin C products, such as Emergen-C, are good for helping to boost immunity and help the body cope with stress in any kind of illness.
Elderberry extract has natural anti-viral properties and is good to have on hand in case of a viral infection.
Once you start using these natural home remedies and keep them around, you will wonder how you ever lived without them.