Father's Day is right around the corner and if you're stuck on what to get your dad this year, we've got you covered with everything you need from grooming and household products to ono snacks and sweet treats. Grab a box or basket and get to filling!
Snack Box
What better way to make your dad feel special than putting together his favorite snacks into a gift box? Curating a box full of goodies will show him the effort & love you put into making him feel extra special this year. Here are a few ideas to fill your snack box.
Vista Hermosa Totopos Tortilla Chips
Naked Infusions Signature Medium Salsa
Hu Chocolate-Covered Hunks
Viana Picnicker's
The Daily Crave Beyond Churros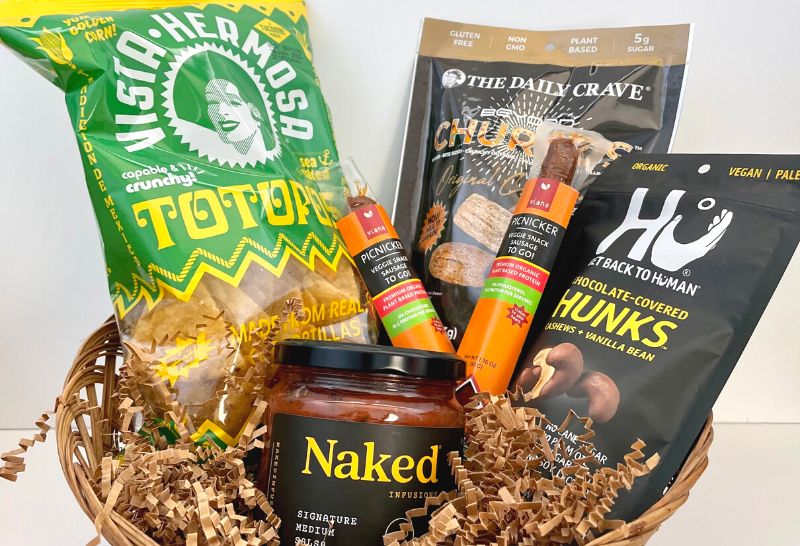 Grooming Basket
You may be surprised to find that a lot of men care about grooming & beauty. This year, give the gift of self-care to the special man in your life with a basket full of items he may never have picked up himself. We've included some of our favorite men's grooming & self-care products to get you started!
Badger Beard Oil
Andalou Men's Shave Cream
The Humble Co. Bamboo Toothbrush
The Grandpa Soap Co. Shampoo
The Grandpa Soap Co. CBD Exfoliating Massage Bar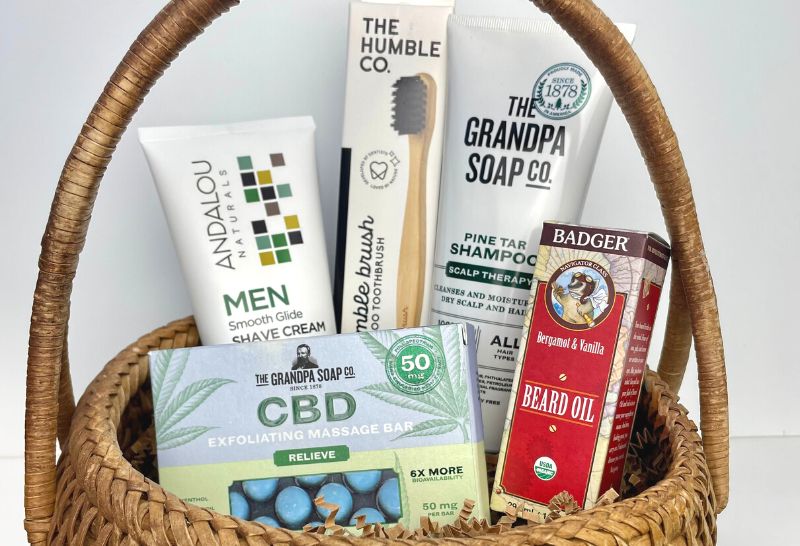 Everyday Essentials
Does your dad enjoy cooking a tasty meal & keeping the house nice and neat? Perfect, because we've got some awesome household essentials for your Everyday Essentials gift box or basket that he'll truly appreciate.
Full Circle Dish Brush
4-In-1 Bar Tool
Helen's Sushi Making Kit — Try our Vegetable Sushi Rolls!
Totally Bamboo Salad Hands
Totally Bamboo Sea Turtle cutting board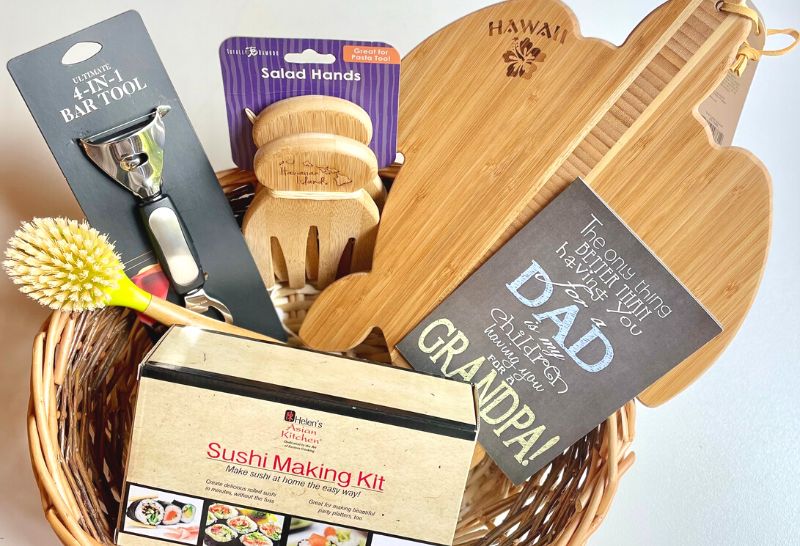 Father's Day Activities
Activities on Father's Day are just as important as thoughtful gifts. It's the perfect day to get the family together and spend some quality time doing things dad loves. We've listed a few ideas for this year's Father's Day activities.
Go on a bike ride — We're so lucky to live Hawaii, where there are so many beautiful sights to see.
Take him surfing — Grab your boards & head to town for some family-friendly surf.
Play games — Whip out a board game, hit the arcade or take him bowling or golfing!
Grill out & make him homemade veggie burgers — Try our Spicy Black Bean Burgers!
We wish you all a happy & loving Father's Day from our ohana at Down to Earth. Tag us on Instagram @downtoearthhi to show us your creative Father's Day gift baskets!