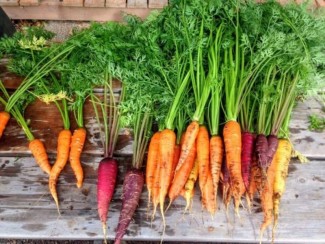 Earth Day is coming up on April 22nd but at Down to Earth we like to celebrate all month long! You're invited to help us celebrate by making a commitment to eat organic, natural, and plant-based food, at least for this month.
Eating organic and natural food is the best way to promote sustainability of the earth. Since we spend so much of our time and energy each day buying, preparing, and consuming food, even small changes we make to our diet have a powerful ripple effect on our health and the health of the planet. Choosing to eat organic and natural, even just for one month, helps to lower carbon dioxide emissions, conserve fresh water, replenish soil fertility, reduce pesticide and herbicide use, among many other benefits.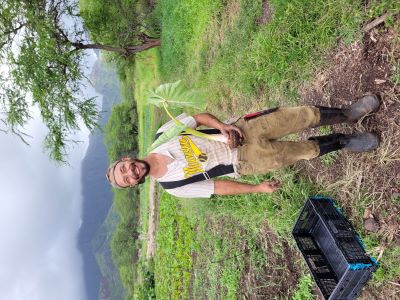 Sustainability is a popular buzzword, but what does it really mean? Ultimately, sustainability is developing a society that is in harmony with the natural world, preserves biodiversity, and doesn't exhaust our natural resources. There are a lot of ways to promote sustainability in society, but the one of the biggest and most important is to encourage sustainable agriculture.
The easiest way to support sustainable agriculture is to throw your purchasing power behind organic and natural foods. Farmers who make a commitment to organic and natural foods are promoting the principles and practices of sustainability in many ways. They avoid the use of harmful chemicals such as toxic fertilizers, pesticides and herbicides, and they don't use genetically modified organisms (GMOs), toxic sludge, irradiation, and other production methods that are harmful for the environment.
Another key choice you can make that has a big impact on the earth is eating plant-based. Doing without meat is the most important change you can make for the benefit of your own health and for the sustainability of the planet. Cutting meat out of your diet doesn't have to be difficult—try Down to Earth's award-winning, all-vegetarian delis, natural groceries, and huge recipe database for inspiration!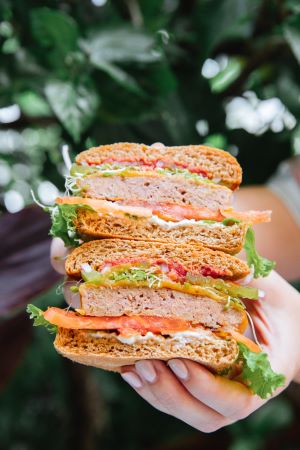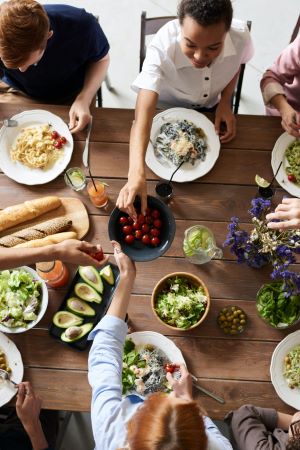 Here's a few more tips to consider this Earth Month:
Always bring your own reusable grocery and produce bags when shopping.
Bring your own utensils when eating out to avoid the single-use kind.
Skip the straw (or get a reusable one).
If you don't have time to plant a tree or ride a bike to work this month, don't worry. Simply with a commitment to eat organic, natural, and plant-based foods you can make a difference (and reducing your personal waste is even better!). This Earth Day, we hope you'll join us in supporting organic farmers and natural, plant-based food producers who are dedicated to promoting sustainability everyday. You'll feel better, and the planet will thank you.