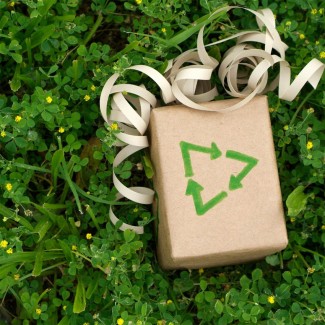 Considering what we've been through this year, let's make compassion and love the theme for this holiday season and the new year--we all need it more than ever. One of the most profoundly compassionate ways we can celebrate Christmas this year, and ensure a happier New Year, is by treating all others, including our environment, with respect and kindness and moving towards a plant-based vegetarian diet. Start with Christmas dinner! See the delicious meal ideas in the recipe section of our extensive recipe database or leave the cooking to us and order your meal from our award-winning delis .
Don't overlook the power of being kind to yourself! How can you experience well-being and share it with others if you don't treat your body right? There's no need to eat animals to live a strong and healthy life. Healthy vegetarian diets support a lifetime of good health and provide protection against numerous diseases, including our country's three biggest killers: heart disease, cancer, and stroke. You can also visit our Wellness Departments to discover ways to soothe away the stresses of 2020 with all-natural essential oils for sleep, supplements for natural immunity, high-quality CBD options, and much more. These make ideal gifts for loved ones, too!
With consideration for preserving the environment and mitigating further climate change, don't forget there are simple ways to make your holidays more eco and ethically friendly by selecting gifts with less or no packaging, skipping disposable wrapping paper, and giving the gift of reusable products, like utensil sets, masks, and water bottles.  
Shopping local is absolutely crucial this year. Support local farmers and businesses to make a big difference for people in our communities, strengthen our Hawaii food and goods systems, and reduce the environmental impact of transporting products over thousands of miles. Gift cards for local businesses are truly a gift that will be loved by everyone.
While true "peace on earth" may be a pretty tall order, we can easily bring peace and compassion into our own lives and the lives of those around us with a few conscientious, sustainable choices. This Christmas, why not be good to yourself, our local communities, the environment, and innocent animals? Add more compassion, peace, and love to your life by choosing a plant-based, eco/ethically/ climate-friendly, and vegetarian diet and lifestyle.
Mele Kalikimaka me ka Hau'oli Makahiki Hou from our Down to Earth 'ohana! We wish you a peaceful and kinder Christmas and healthier and happier New Year.