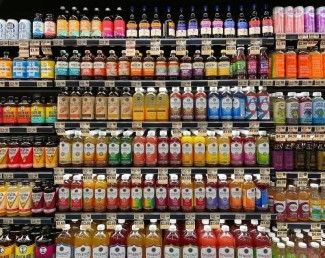 Drinks are about so much more than just hydration these days. We've come to expect great flavor, clean ingredients, and extra functionality to enhance our health between meals. You can buy juices, tonics, and water with boosts for energy, digestive health, immunity, brain function, and even mood improvement.
"Functional beverages" is a term used to classify drinks with supposed health benefits but, beware, not all are as good for you as they claim. Energy drinks are often overloaded with caffeine that can make you irritable, cause headaches and insomnia, and even lead to chest pain and respiratory issues. Some functional beverages have excessive amounts of sugar, artificial fillers, or other unhealthy additives.
If you want to find some truly beneficial drinks to hydrate and nourish your body, Down to Earth has an extensive and colorful selection in every store! Our team carefully scrutinizes the ingredients in every product and only fills our shelves with the cleanest and most natural products. We welcome you to spend some time hanging out with our functional beverages and reading labels to see which ones might be a good enhancement for your life. Some of our favorites are: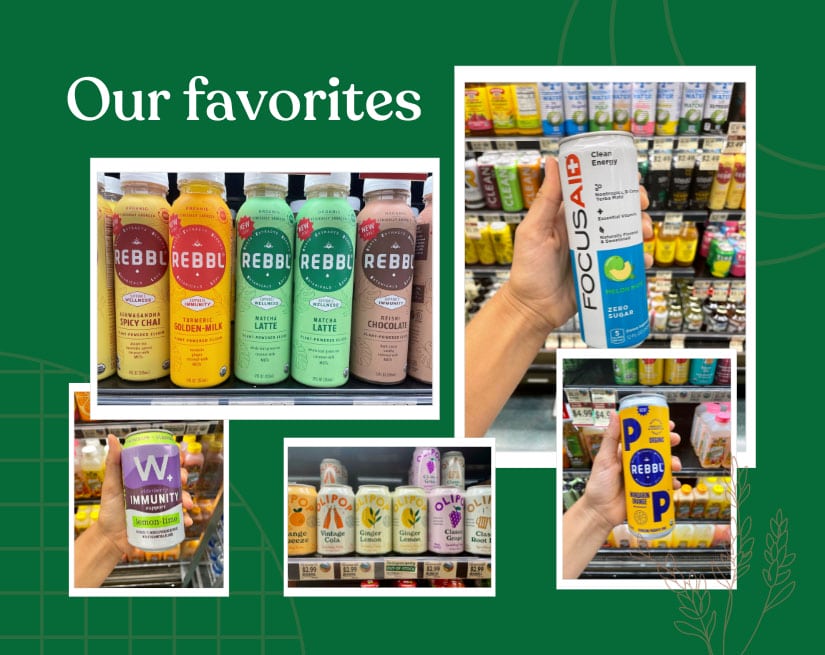 Down to Earth delis are another place to stop by in your search for more-than-just-your-average-drink. Besides fresh pressed combinations and make-your-own organic juice choices — with optional nutritional blasts — our delis have other choices to quench your thirst for better health:
Try a superfood shot of ginger or wheatgrass for a boost of germ-fighting, stomach-soothing, vitamin- and mineral-packed goodness.
Our Kreamy Kale Super Smoothie is understandably popular. It has enough kale to get all the benefits of this nutrient-dense powerhouse, but also lots of almond butter, bananas, and agave to make it creamy, sweet, and filling.
If you want a cup of espresso that's also a superfood, try our Mushroom Love Latte, with Malama Mushrooms' concentrated powder (grown locally). Mushrooms are known for being full of vitamins and protecting heart health with plenty antioxidants.
No matter what functional beverage you choose to supplement your healthy lifestyle, don't forget, lots of pure water should always be a top priority. If you have any questions about our drink selection, deli choices, or anything else our Down to Earth stores offer, just ask our team members in-person, on the phone, or send us an email. We'd be happy to help you quench your thirst for better health!
*Note: prices in header photo are subject to change.