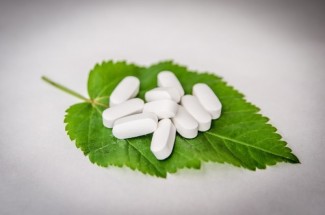 Is this a tough pill to swallow?
Some studies show that as many as 40% of adults have difficulty swallowing pills. If taking supplements in tablet or capsule form is unpleasant for you, don't be discouraged!
Down to Earth's Wellness aisles are filled with lots of alternative ways to enhance your health in liquid, powder, gummy, topical, and chewable forms.
If you'd like to supplement your diet, ease pain, boost your immunity, or add beneficial natural remedies to your life, consider these options and pick the ones that will work best for you: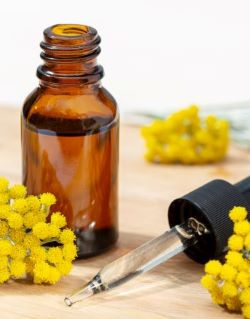 Liquid Tinctures - quick & convenient; typically have a shorter shelf-life than other supplement forms; usually have other additives like emulsifiers, solvents, stabilizing agents, coloring, and flavoring.
Powders - can be a good form for larger quantities of active ingredients; taste is important with powders so strongly tasting supplements don't work well; usually include added flavors and sweeteners.
Gummies- easy to consume (for keiki, too) and taste great but may be missing beneficial ingredients (like minerals) and have added flavors and sweeteners; can be mistaken for candy - so be careful not to take too much and don't let kids have free access!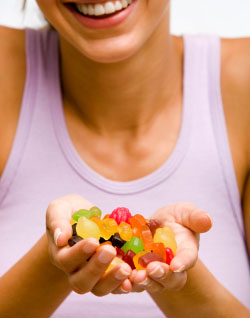 Chewables - are easy to consume and stay potent for longer than gummies or tinctures; a great option but they may be missing beneficial ingredients (like minerals) and have added sweeteners. 
Tablets & Capsules - stay potent for the longest amount of time of any other type of supplement; supplements in this form most successfully diminish the poor taste of some ingredients without added sweeteners. 
Topicals - are a great choice for skin and overall well-being; your skin health can play a role in the physical condition of the rest of your body; inflammatory remedies and vitamins can be delivered well though topical lotions, gels, and serums; common options are formulas with vitamins A, B, C, D, E, and K.
If you'd like to explore some of these alternative supplement types, one of our stores is the best place to go! Down to Earth's Wellness aisles are known for having the most complete range of all-vegetarian and natural, vitamins, supplements, herbs, and homeopathic remedies available on Oahu and Maui.
Most importantly, we seek out a variety of the highest quality products, resulting in our unique and carefully considered product mix. For example, our supplements are free of artificial flavors, colors, preservatives, and sweeteners. Not only are our wellness products the best for you and your ʻohana, they're also the best for other living entities because we don't stock any products that are tested on animals, and they're all completely vegetarian.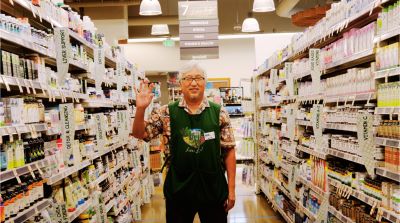 Our Wellness Departments are known for more than just high-quality all-vegetarian products. Customers throughout the islands agree: our knowledgeable and friendly team members are hard to beat. Caring and friendly, they're always glad to give guidance and information on product quality and use. Stop by your neighborhood store today and feel free to ask our Wellness Teams to help pick the perfect supplement for you.